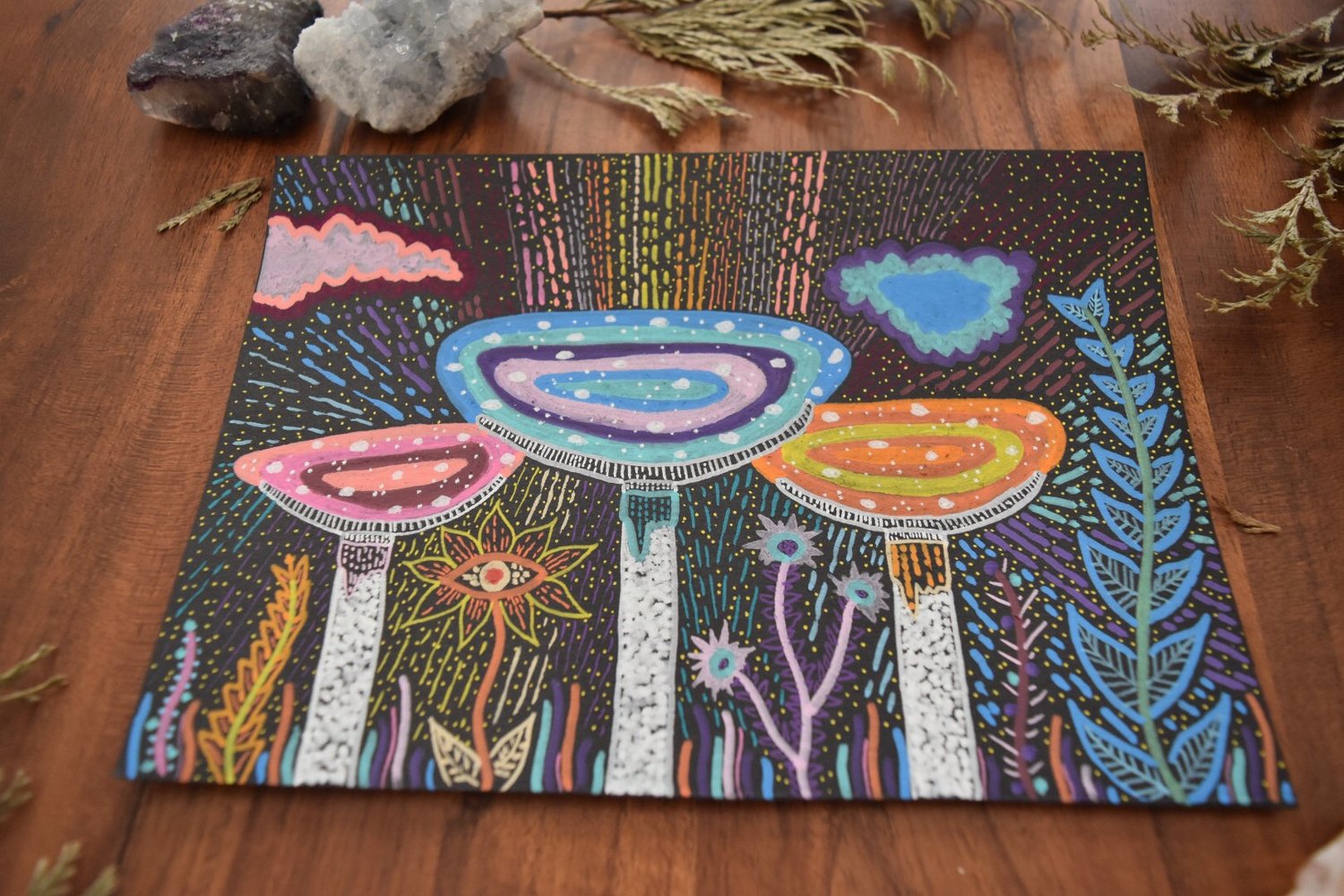 "The Fieldtrip" - Original Painting
•••"Inhale the rainbow spores and feel your mind blossom into a supernova of colour. This infinite vibrance is your fieldtrip to the next dimension of consciousness."•••
This Original Painting design is part of my new 'Midnight Garden' Series. Each piece released is a one-off, signed and numbered on the reverse. I don't sell prints, only original hand painted pieces, so when you purchase my artwork, you are purchasing a unique piece of creation.
This design is called 'The Fieldtrip'
Painted on high quality 220gsm card.
Available as an A4 or A5 piece.
This product Ships FREE with all other products.
Shipped out within 24 Hours..
See other listings for other paintings from this series.
Thank you for supporting my artwork!