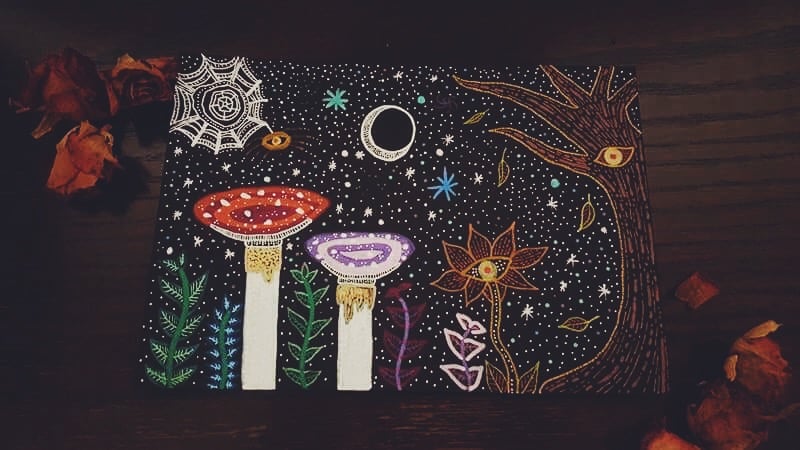 "The Watchers" Original Painting
•••"Over shoulder and under boulder. Above the treetops and beneath the sea; the watchers gather beneath the sway of the moon."•••
This Original Painting design is part of my new 'Midnight Garden' Series. Each piece released is a one-off, signed and numbered on the reverse. I don't sell prints, only original hand painted pieces, so when you purchase my artwork, you are purchasing a unique piece of creation.
This design is called 'The Watchers'.
Painted on high quality 220gsm card.
This product Ships FRE with all other products.
Available as an A4 or A5 piece.
Shipped out within 3 days.