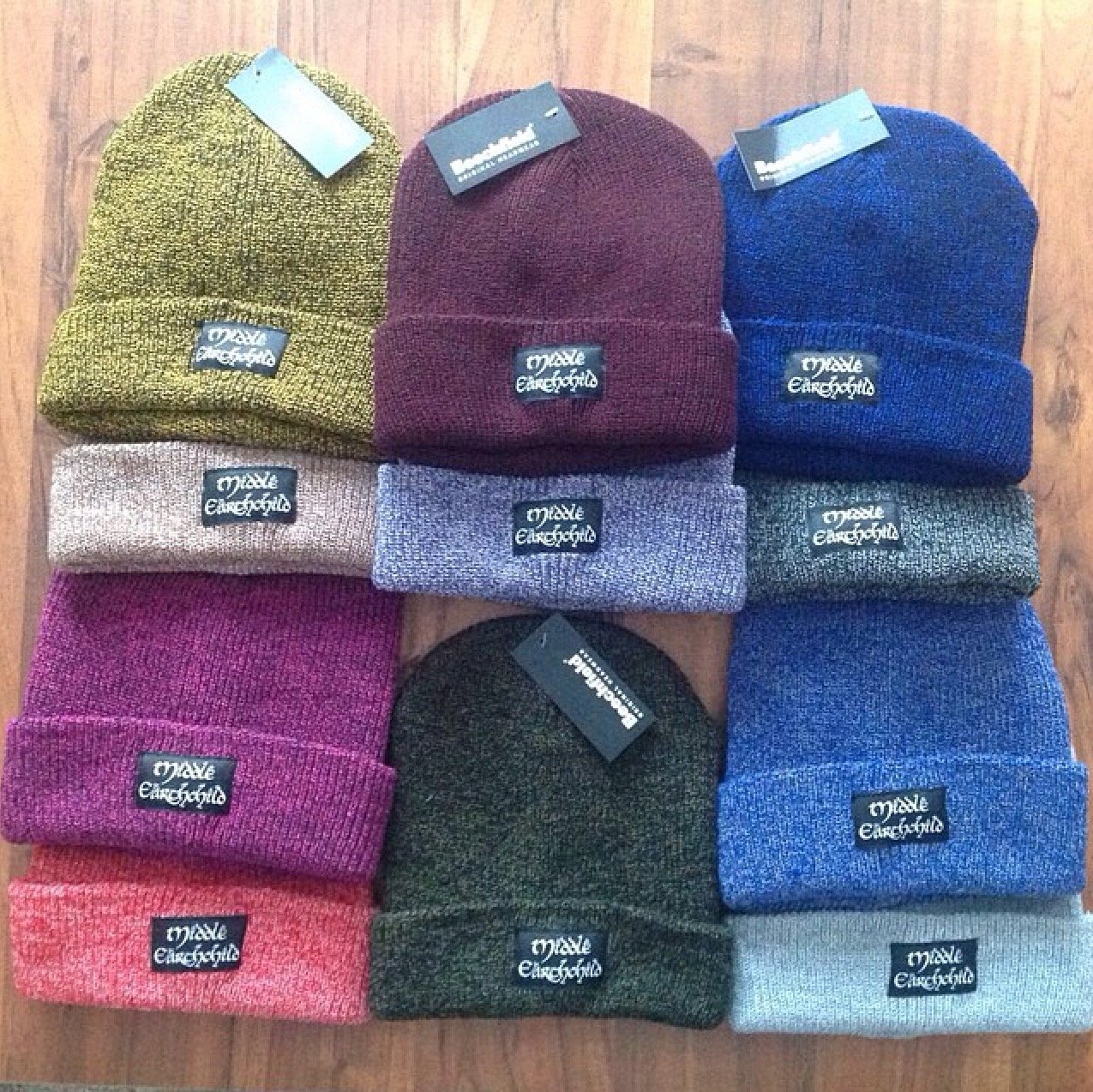 Middle Earthchild Beanies (3 Colours Available)
Our most popular design and product; show your Middle Earth pride and stay warm with our Middle Earthchild Beanies.
These beanies feature a woven label, embroidered on 100% acrylic, double layer knit beanies - Soft to the touch, warm to wear and bold in design. Designed and produced in the UK.
Colour Choices:
* Ringwraith Black (1 left in stock)
* Gandalf The Grey (SOLD OUT)
* Mirkwood Green (SOLD OUT)
* Beorn Beige (2 left in stock)
* Shire Lilac (1 left in stock)
* Dwarven Burgundy (SOLD OUT)
* Rivendell Blue (SOLD OUT)
* Elvenking Gold (SOLD OUT)
*All Orders shipped with a Hand Written Note and FREE Lupine Heart Wolf Sticker
*We ship worldwide, accept all currencies and accept Card or Paypal
*All artwork and poetry is original and trademarked by Lupine Heart Clothing 2018.
*Lupine Heart Clothing is based in the UK. All orders are created, packed and shipped from the UK.
*Shipped out within 24 Hours.
*Please allow 1-3 Working Days for U.K Delivery and 5-10 Working Days for International Delivery.